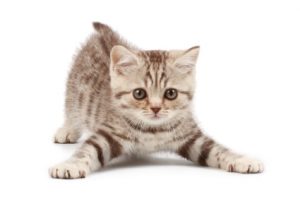 Okay, it sounds a bit strange, but bear with me. Â We recently bought a new piece of furniture and I was reminded about how differently animals perceive their surroundings.
Our cat cautiously approached the new piece of furniture, slowly walked around it, then under it before hopping onto it. Â Animals take in the whole experience of something new, whether it is a tv, a whole new home or just a new piece of furniture.
When we moved into our new home nearly 6 years ago, we opened up every cabinet in the house to enable our cat to explore every nook and cranny to get comfortable.
So have you taken the time to slowly explore your new surroundings?