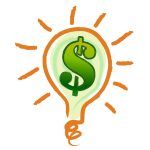 California has already received an estimated 15,010 applications and reservations for the  2010 California New Home Tax Credit!  With 70% of the estimated total requested credit already reaching over $97 million, the credit will soon be history.
The good news is that they've only issued certificates and reservations for  just over $3.5 million, so there could still be time for you.   Merimont, Redwood Gate, Satake Estates, and Village Square all have move-in ready homes that would be eligible for tax credit.
Unfortunately, these are all estimates for now, they update the site each week on Thursdays. Â Time is certainly of the essence to reserve your share of the tax credit.