The current trend is toward the more contemporary finishes with an overall ease of maintenance. This is most predominate in the selection of  polished or metallic finished flooring and countertop materials.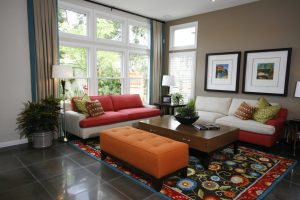 Where just a year ago the trend was to organic natural stone flooring or ceramic that emulated stone flooring, Â we are seeing a more simple and clean approach to flooring.
Hardwood is also shifting from the distressed finishes to the more polished, Â straight lined finishes.
Countertops have also moved into the non-natural realm of granite slab to the quartzite or CaesarStone. The quartzite offers colors not found in natural products plus an ease of care.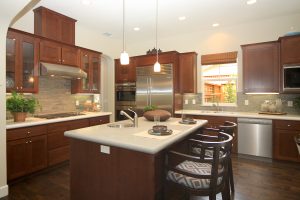 The busy lives that people lead today have dictated a simpler design that can be enjoyed without constant maintenance.