Do you envision it as a spa in Sonoma?
Picture this as a calm, serene place, with neutral colors, shades of white, gray, beige, popping with colors of nature in variations of green. Â Â Â Smooth tiles with movement, glass tiles, dark smooth woods, Berber carpets.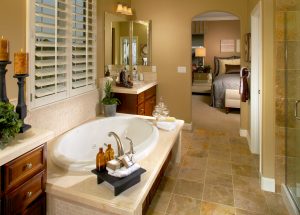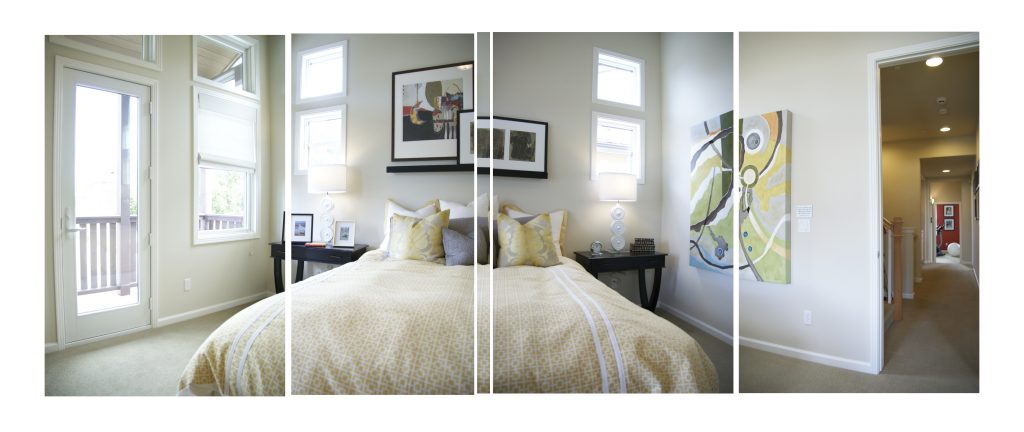 Do you envision it as a modern loft?
Picture this as a bright, happening space, with clean lines and changes of texture to emphasize colors. Â Light woods, metallic tiles, glass tiles, textured carpets.
Do you envision it as a country retreat?
Picture this as a soft, relaxing space, with lots of variations of different colors, golds, browns, with punches of accent colors, reds or burgundy. Â Natural stone tiles, rustic woods, patterned carpets.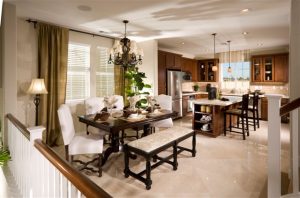 Or do you envision an eclectic blend of these styles together?
You can be adventurous in your own home!   Try mixing your favorite colors together , it will work , as long as you have  all these colors represented in fabrics , pillows , art and accessories , which will bring them all together.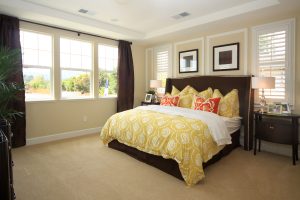 All of these pictures are beautiful! The choice is yours.
Enjoy the process of designing your new home and making it your own.