I don't know about you all, but I feel like this year is just going so fast! Can you believe the first day of Spring is tomorrow?!? Weren't we just recovering from baking cookies at Christmas, paying Valentines Day bills, starting a new school semester and eating corned beef (oh wait- we were just eating corned beef! Corned beef sandwich leftovers are the best!)
Well, as the season would have it, we are springing into action at Redwood Gate and Satake this week with brand new releases of homes.
At Redwood Gate in Palo Alto, we are releasing the Residence 2 and Residence 3. All the homes at Redwood Gate are 3-5 bedrooms and have great side yards that are just perfect for barbecuing with the family in this beautiful weather! And did you know…we are already more than 50% sold out here and have our first home buyers moving in now? Talk about a lot going on at this community. For more information about these new homes, contact Natalie and Jenny this weekend.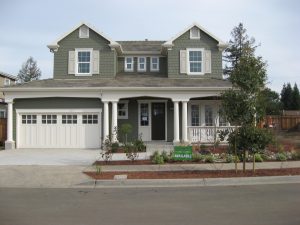 At Satake Estates in Mountain View, we just released Lot 21 and Lot 24. Both these homes are on Marigold court, a perfect cul-de-sac location for families of all sizes. These homes are both well over 2,000 sq. ft with  beautiful and functional single family designs. With traditional style homes, quiet established neighborhoods, and Los Altos schools it's no wonder we're already 50% sold out!  If you'd like more information on these homes, contact Tom and Zoe here for more information.
So get out there and enjoy the beautiful weather this weekend! Just make sure it includes a short drive (with the top down) to Redwood Gate and Satake Estates to see these communities as they begin to grow into beautiful neighborhoods.
Happy Friday!