SummerHill is pleased to announce our partnership with Passport Unlimited Corporate. This program offers exclusive access, special rewards, and benefits at top Bay Area businesses, including SummerHill Homes.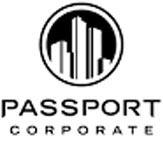 Passport Unlimited Corporate is a part of the employee perks programs at companies such as Intel, Oracle, Yahoo, HP, Genentech, AMD, Apple, Microsoft, Levi Strauss, Sony Playstation, Commonwealth Central Credit Union, Meriwest Credit Union, and Keypoint Credit Union.
"This partnership is a great fit for our company," said Robert Freed, president and CEO of SummerHill Homes.
"As a local, boutique homebuilder, we recognize the importance of building relationships with top employers in our area. This partnership helps us continue to build these relationships and offer new homebuyers great service and quality new homes."
This program is exclusive to companies offering the Passport Unlimited Corporate program. For more information, present your employee perks card with the Passport Unlimited logo at any of our sales offices or visit your corporate perks/benefits web site or HR department.