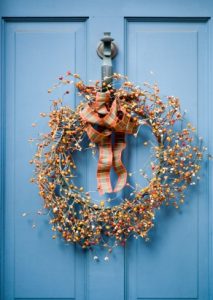 It's that time of year again when we are getting ready for the rain and cold.  This is a great time for seasonal maintenance of your home before the weather starts.
Here are 10 tips for maintaining your home:
Clean out gutters and downspouts: These areas are often forgotten as they are not at eye level. Â Clear any leaves, dirt, and debris from gutters. Â Check downspouts for damage or loose pieces.
Examine the area surrounding your property: Check walkways for cracks and loose paver material.
Drain your hot water heater: If you live in an area with hard water, extra amounts of sediments could build in your tank. Â It is a great time to drain and make sure rust is not developing in your tank as well.
Clean and store seasonal outdoor furniture: Power wash outdoor furniture. Â Once dry, store in dry areas to prevent damage resulting from cold weather during winter months.
Get garden power tools serviced: This time of year, the yard goes into a dormant stage, so it is a great time to take your lawnmower and other tools to get their annual tune-up. Â If you need new tools, this is also a good time to purchase them with end of season deals!
Change filters in your home: If you have central air conditioning, change the air filter regularly or purchase an air filter that can be washed periodically. Â Change filters in clothes dryers. Â Cleaning filters means healthier fall months for your family.
Check your weather stripping: Changes in temperature and humidity, as happens during season changes, will cause doors and windows to expand and contract. Â The fall is a good time to check for deterioration or alignment and replace if necessary to keep the warm air in during the winter months.
Inspect your caulking: Did you know that you should check your caulking on a quarterly basis? Caulking can be found around tubs, shower doors, faucets, and ceramic tile. Â Remove and replace as needed when it is split or coming off.
Check your furnace: Fall is a good time to check your furnace for proper operation. Â Turn your system to the heat function and be sure it is heating properly. Â If you discover a problem, call a professional to inspect it before it gets chilly and everyone else starts to call them.
Lighting & Smoke Alarms: Check for and replace burned out bulbs. Â While you have the ladder out, test smoke alarms.
Some of these tips may or may not be applicable to your home.  If you have any questions about how these tips apply to your home, please contact our Warranty & Quality Assurance team by phone  (800) 383-2900 or email.
Tips gathered from Freshome, Mel Foster Company, and Compendia Inc.