Okay, so unless you haven't watched tv recently, you must know that there is a major wedding happening this Friday – William and Kate of course!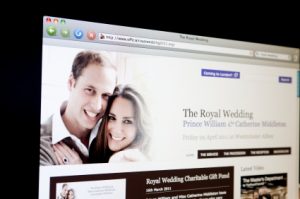 And weddings, well, they get us thinking about what comes after the wedding – Â a new home and maybe a baby! Â William and Kate have already announced that they will continue to reside in Anglesey. Â Babies are probably off in the future.
If you are planning a wedding this spring or summer, here are a few helpful sites as you plan for your big day:
And after the big day, check out The Nest, which offers good tips for purchasing your first home!  And, we're happy to help with at least one of the what comes next – a NEW HOME!
Although, we are nearly sold out at Merimont and Satake with just 1 home remaining at each of those two communities and only 2 remaining at Redwood Gate in Palo Alto, we just opened Enclave at Waverly Park in Mountain View and have plans to open 3 additional communities by the end of this year.
Oh and rumor has it that moving into a new home brings a baby along soon as several of our communities have a baby boom after move in!
Want to keep up to date on what's happening at SummerHill? Â Just sign-up here and we will be sure to send you the latest on our new communities. Â Or better yet, like us on Facebook or follow us on Twitter.