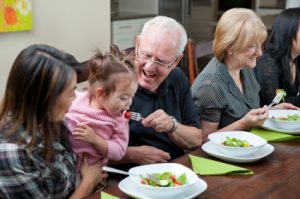 There is something about the word tradition that equates with family time, whether that is your nuclear family (spouse and kids) or extended family (parents, aunts, uncles, cousins).
This week's topic from Let's Blog Off is all about traditions: Â http://letsblogoff.com/what-traditions-do-you-carry-on.html
As a kid growing up, there was something spectacular about the 4th of July as it meant heading down to La Jolla Cove and watching the fireworks appear like magic over the water. Â Although we haven't been down there for a few years, there was definitely a feeling of something missing yesterday when we weren't with family.
We've been inspired to start new traditions in our family like taking a special trip each year for our anniversary and going to the Christmas tree yard near our home the weekend after Thanksgiving to have a tree up throughout the month of December. Â And, for good measure we light Chanukah candles as I did as a child to cherish memories from both of our families. Â These are only a few of the traditions that we keep in our home.
Traditions are inspired by repetition – we repeat things to create long lasting memories.