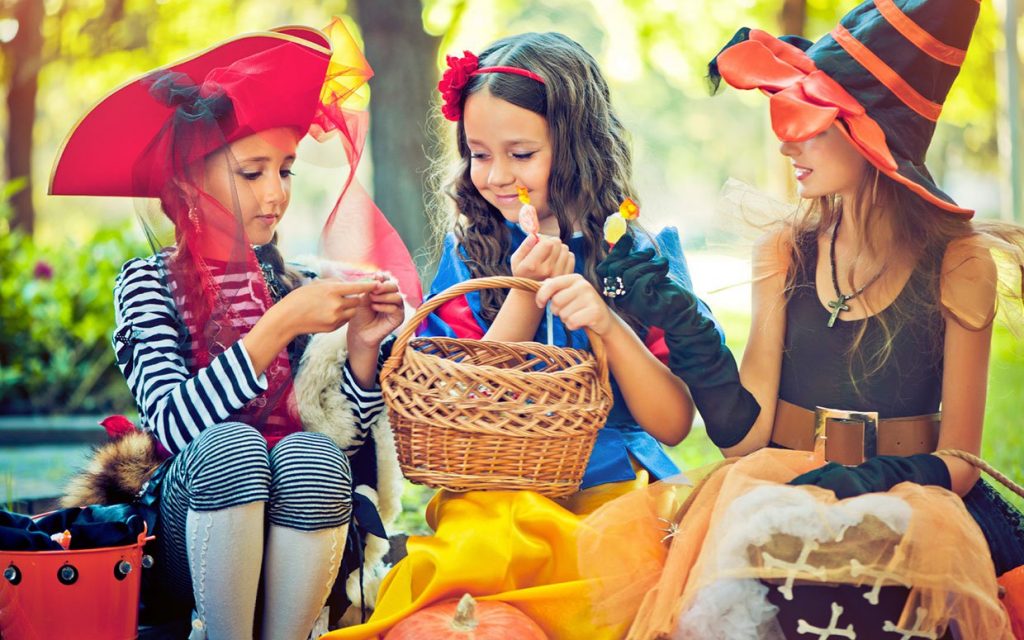 If you're prepping for Halloween, you know there's more involved than just hitting up the pumpkin patch, planning your costumes and stocking up on candy for the trick-or-treaters (or yourself – we're not judging!). Here's how to spruce up your home to make it more welcoming to all the Halloween visitors that will be stopping by:
Clear the walkway

Be prepared for the visiting ghosts and ghouls by making sure the walkway to the front door is clear and clean. Sweep up any leaves and if you've decorated the driveway or front yard with decorations, make sure they are not in the way.

Light bright

Halloween is your front door's busiest time of year, so now that your walkway is clear of obstructions, make sure the area is well-lit so the trick-or-treaters can easily make their way to your door. You can simply keep the porch light on, or get into the spirit and use flameless lanterns or LED lights so Trick-or-Treaters can see where they're going.




Decorate!

There's no need to turn your house into a haunted house if that's not your style, but consider placing a jack-o-lantern or some uncarved pumpkins in the windows or on the porch if there is enough room.




Dress up

Just because you're just handing out candy doesn't mean you can't dress up. You don't have to break the bank for a custom costume! Even if it takes you a few minutes to put together a costume from items you have around the house, iIt's always fun for the kids to see adults get in on the fun as well.




Care for your pets

Many dogs, cats, and other furry friends may not be a fan of strangers coming to the door so make sure your pet is in a safe and comfortable place or consider taking them to a secure offsite location for the evening.
If you're not passing out candy and want to avoid any bell-ringers, consider placing a "No Candy" sign on the front door and turning off the porch light.
It doesn't take much to make your home Halloween ready! Be safe out there and have a Happy Halloween!