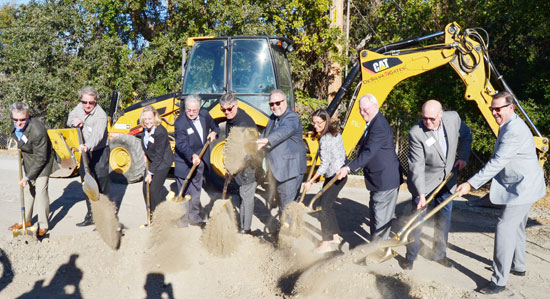 SummerHill Homes has been in the news recently about the beginnings of our newest Apartment Communities project. The "Villas on the Boulevard" apartment homes groundbreaking ceremony was on October 8th.
The project is the fruit of an exciting partnership between SummerHill and the city of Santa Clara.
The community, "Villas On The Boulevard," is a 186 apartment homes project in a 4-story residential building. The sidewalk will be widened to include street trees, lighting, and beautiful landscaping. The actual design will be inspired by the surrounding Mission style architecture, for which the area is known.
Villas On The Boulevard is a block from the proposed VTA Bus Rapid Transit Bowers Station and within walking to a variety of retail, food, and service destinations. Leasing is anticipated to begin in late summer 2016.