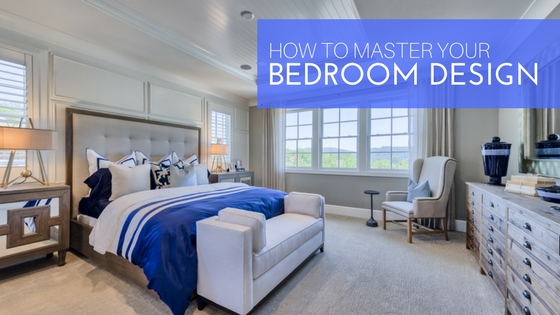 The master bedroom: probably the most significant room of the house but also the most private. Your master bedroom is your sanctuary from a busy world and the one space where you can recharge and relax.
Designing a master bedroom that is functional and stylish yet still reflects your personality requires a balanced touch. From furniture to lighting and even paint color, each element works together to create the ideal environment for rest and relaxation. Here are some tips you can use to create a dreamy master bedroom retreat.
Assess your needs: Your first step to creating the perfect master bedroom is to ask yourself what you want for the bedroom. Think about how you want your bedroom to function: besides sleeping, what other activities do you want to do there? Do you want to read or watch TV? Will you need a space to work or work out? Or do you want to keep the distractions out and use the room exclusively for sleeping? Determining how you want your room to function will help you figure out how to furnish and light your room.
Furnish your room based on your needs: Now that you know how you want to use your bedroom, it's time to find the right furniture. In addition to the bed and side tables, you may need other furniture to fill your room. If you want to read or watch TV in a place other than on your bed, you'll need additional seating like an armchair or love seat. Likewise, if you need a space to work, bringing in a desk is a good idea.
Define your space: Defining your space into functional zones is a great way add a little separation in your bedroom. If you want to read or work in a place other than your bed, create a dedicated area by placing your chairs or desk in the bedroom that will serve as your reading nook or office space. Also, be sure to allocate storage space if you're sharing the master bedroom so there's a spot for each person to place their belongings.
Light your space: Make use of natural and artificial lights to illuminate your bedroom and creating a refreshing ambiance. Taking advantage of natural sunlight throughout the day will help you feel more relaxed in your space. Once the sun sets, add task lighting to supplement the built in light fixtures in your bedroom so you can continue to work, read or relax in your bedroom.
We hope these tips are helpful as you create your dream master bedroom in your new SummerHill home.