Highly Ranked Los Altos Schools Attracting Homebuyers
We're excited about the model grand opening at Satake Estates this Saturday.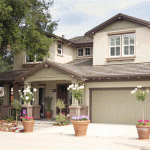 The anticipation has been building at SummerHill for months and we're proud to show you these new beautiful single-family homes in Mountain View!
Did you know that Mountain View is one of "America's Top 25 Towns to Live Well"?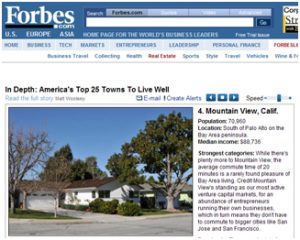 Forbes Magazine recently released a report that ranked Mountain View as the fourth best to live and the best in the Bay Area. This is ranking was among all the U.S. cities and towns with populations under 100,000.
Can it get any better? You bet…
Satake Estates also offers Los Altos schools, which consistently receive top marks on standardized tests and statewide rankings.
The thirty semi-custom single-family homes are designed for you to select the features that best match your lifestyle. And the big back yards are just perfect for entertaining.
Top town, great schools, and beautiful homes!
What are you waiting for?
Come join us to tour the model homes this Saturday, June 6th between 10am and 3pm.
After you visit this weekend, we'd love to hear your thoughts on our newest community- Satake Estates!