PCBC is well known within the homebuilding industry, but those of you outside the industry may be wondering what exactly is PCBC?
The Pacific Coast Builders Conference (aka PCBC) is a conference for people within homebuilding to learn about new products, meet other people in homebuilding, attend classes, and consider what's next for homebuilding.
It's also a place to go to honor projects completed in the past year at the Gold Nugget Awards.
Dahlin Group – Architechture entered our Lane Woods community in the awards this year. We were thrilled to learn that Lane Woods won two Gold Nugget awards! Community of the Year (Detached) and Outstanding Infill, Redevelopment or Rehab Site Plan!
Some of you might be wondering a conference in this economy? Well, times have sure changed since I first attended the conference two years ago and PCBC had booths in Moscone North, South and West. Last year it was only Moscone North and South. This year – PCBC was only in Moscone South.
Thank goodness for the free passes that PCBC gave to attendees from previous years – I got to attend for free – Thank you, PCBC!
I wasn't sure what to expect just "walking the floor" at PCBC, but it turned out to be great to meet all sorts of new people in part because of Twitter. There was a "tweetup" for fellow "tweeters" to meet and talk to each other about what we're doing.
Thanks to Rob Bivens and Golden State Lumber for hosting.  Also met Mike Lyon, Jim Adams, Red Rocket LA– our team from Graphic Language even joined in the fun.
Then New Homes Directory had a live video feed interviewing people from Big Builder magazine, agencies, and more.
And, Paula Huggett of Bokka Group invited me to be her guest at a special event for The Vine to view the spectacularly interesting Metropolitan Home Modern by Design Showhouse – a historic home was remodeled with a distinctly modern and contemporary feel.
The vast creativity of the interior designers was very apparent as each room was so different from the rest. I've thought I would share photos from few of my favorite designs in the house.
The standouts for innovation in the master bedroom were the Frank Gehry designed nightstand made out of cardboard, yes cardboard. Â And, the 2nd nightstand literally just
a stack of wrapped cardboard boxes covered by a glass table surface.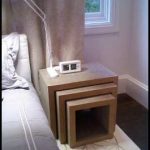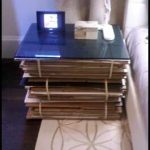 Plus the master bathroom had a wall made of Ivory Soap! Check it out in detail – really just Ivory soap bars….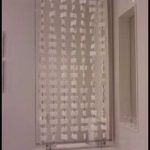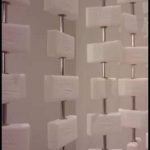 Then on the top level was a fantastic indoor/outdoor living space with a rooftop terrace that
looked into a great room complete with a little niche to climb up to using a built in wooden ladder.
Looked like the perfect place to curl up and read a great book.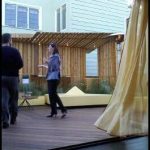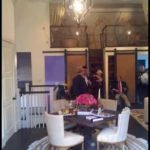 And, if that was not enough as we were leaving the Showhouse, we were invited by the superintendent of an even larger remodel project to view the work in progress and let me tell you that was a site to behold. Unfortunately, I left my camera in the car so I can't show you the sweeping 360 views from the Presidio all the way to the Peninsula.
Awards, adventures, and new friends – PCBC was worth the trip!