Happy Chinese New Year that is! The 2010 Chinese New Year began on February 14th with the new moon and involves a host of festivities lasting approximately 2 weeks. Welcome the Year of the Tiger (see a traditional chinese papercut version of the tiger below). The Tiger is a sign of bravery and brings protection, courage and power. Sounds to me like a much needed sign for this recovering economy. If you are looking for ways to welcome this encouraging sign, you don't have to look far! Here are some local ways to celebrate this Chinese New Year!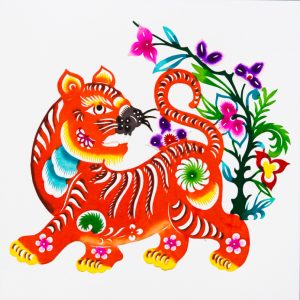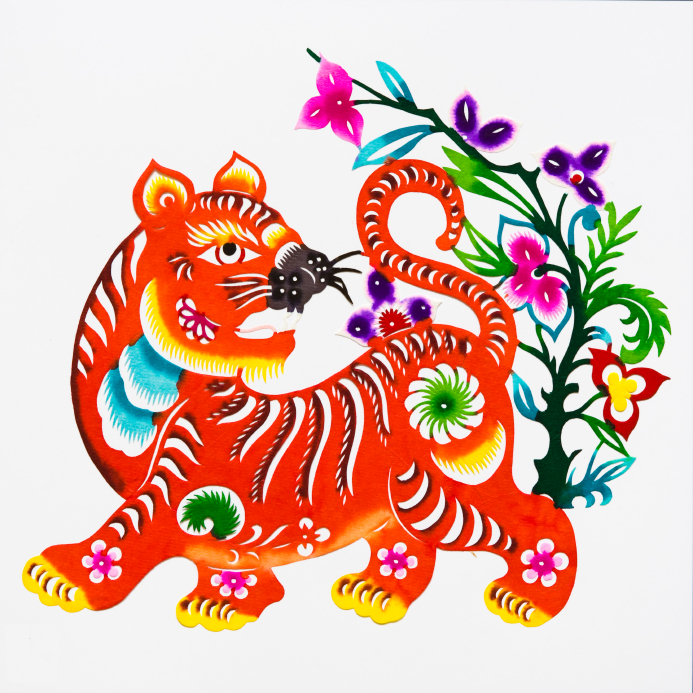 Saturday, 2/20- Chinese New Year Gala in San Jose
If you live at Village Square, this is a nearby event for you! The San Jose Center for the Performing Arts hosts the Chinese Performing Artists of America for an unforgettable show. This event showcases kung fu, dances, acrobatics, and ballet! Join them in celebration of this 8,000 year old tradition as they welcome in the new year.
Saturday, 2/20- Chinese New Year Celebration in Oakland
The Oakland Asian Cultural Center is hosting hands on activities for families including Chinese painting, Japanese paper craft, and fruit carving. There will also be performances by students and staff including drumming, dance, and kung fu presentations. The event welcomes families and kids of all ages, and best of all, it's free!
Thursday, 2/25- Chinese New Year Fair in Fremont
If you live at Rosewood, this event is just a short drive from home! Enjoy the outdoors and visit Lake Elizabeth to enjoy a temple fair with snacks, performances, latern riddle games, and more! This fair is the first ever in this area and is supported by the Shanghai ministry of Culture  and the Chinese Youth Symphony. We look forward to hearing about this exciting new fair!
Saturday, 2/27- Chinese New Year Parade in San Francisco
This is reputed to be the largest Chinese New Year celebration outside of Asia and is just 20 minutes from our Merimont community in San Bruno. The exciting festivities include floats, marching bands, lion dancers and more… this is an event you will not want to miss!
I look forward to hearing about any other activities or events you might know about or attend!
May you have a Joyful Chinese New Year and a Happy Friday!