We are proud to announce that Merimont's elementary school, Rollingwood in San Bruno, received a 37 point improvement on the Academic Performance Index (API) scale.
Here is Principal Mikulik's response regarding this great score improvement:
"Rollingwood School staff prides ourselves on meeting the needs of ALL children we serve. We provide differentiated instruction in the classroom as well as small group instruction and intervention after school. We teach the whole child (academic, physical, and emotional) which translates into better performance in school. I am proud of our school and offer tours for interested families."
Check out these photos from the Rollingwood Photo Gallery– these kids are having (dare I say) FUN at school!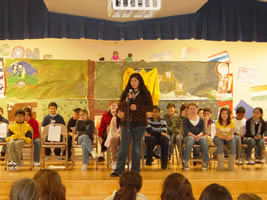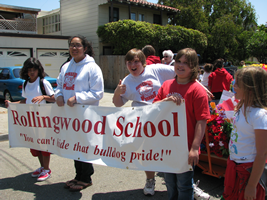 When you visit Merimont next, take Principal Mikulik up on her offer to see the Home of the Bulldogs!
For more information, check out the brochure- Rollingwood Brochure 09-10.
Special thanks to: Sandy Mikulik- Rollingwood School Principal (Want more information? Want to schedule a tour? Email Principal Mikulik at: smikulik@sbpsd.k12.ca.us)