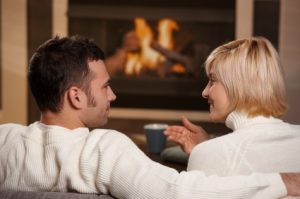 Yesterday, I attended a Feng Shui presentation for one of our upcoming communities in San Ramon.  Marsha Golangco did the presentation.  When she talked about the heart of the home for one of the plans, she talked about how creating  a sense of warmth in the heart of the home is good Feng Shui.
The new homes at The Enclave at Waverly Park in Mountain View definitely offer this sense of warmth. Â Check out this view of the great room in the Residence One – it is enticing both as a gathering place when entertaining family and friend as well as the perfect place to hang out as a family. Â A definite sense of warmth of a gathering place right in the heart of the home.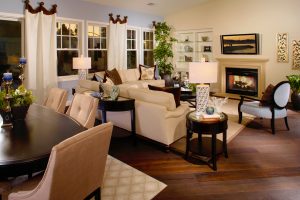 And be sure to check out virtual tours of the Residence Three and Residence Four at The Enclave at Waverly Park.
With this funny May weather, warmth sounds good about now, so run away home to the warmth in your home…
What is in the heart of your home?