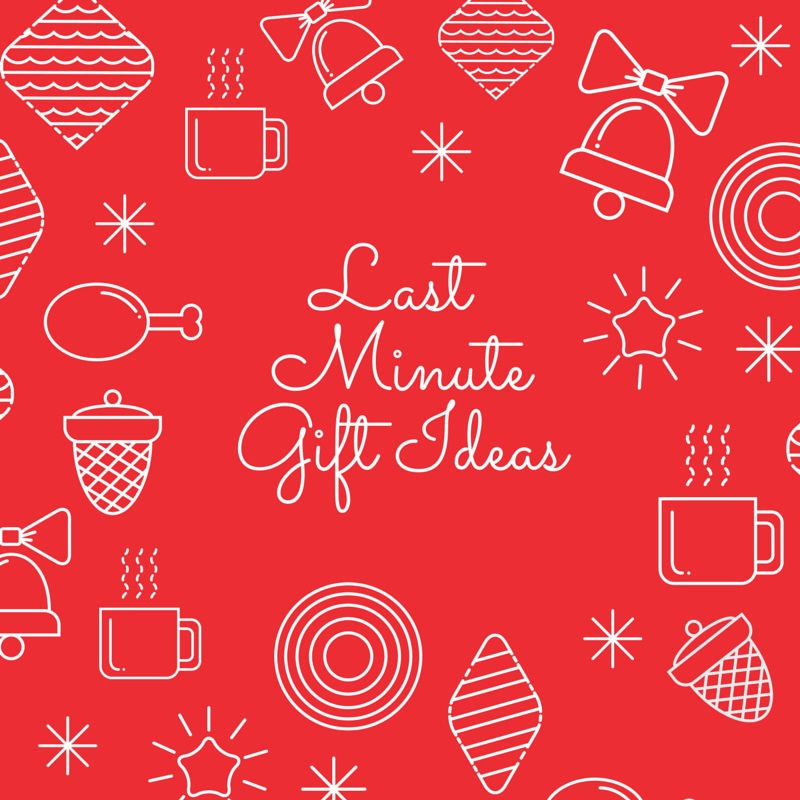 It happens to the best of us: even with the best of intentions, the holidays sneak up on us and suddenly we're a few days away and several gifts short. But don't fret: we've rounded up a few, great last-minute holiday gifts that anyone would enjoy receiving:
Online Class or DIY Workshop: Give the gift of learning through online courses or workshops. From design to quilting and even cooking, there's an online class for every interest. These courses are fun and affordable. Some options include Brit & Co, Craftsy and Skillshare. If you'd like something that's more hands-on, try WorkshopSF or The Makery.




Subscriptions: Magazine subscriptions are tried and true options, along with Netflix, Hulu or Spotify. But don't overlook the specialty monthly boxes! With options focused on crafts for kids (Kiwicrate) to beauty products (Birchbox) there's bound to be something for even the hardest to shop for person on your list. Check out this list of 15 great subscription boxes you can give from craft supplies, coffee, and even bacon!




Time: Okay, we know you can't actually gift more time, but consider purchasing a gift certificate for a cleaning service or babysitting service (or volunteer to watch the kids yourself!) to give your loved one some free time to enjoy a little "me time."
Whatever you end up giving will bound to be much appreciated. Happy Holidays from SummerHill Homes!