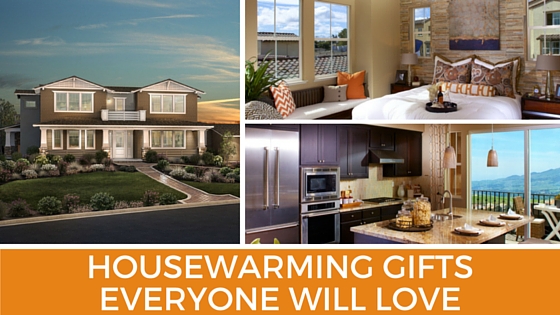 Moving into a new home is an incredibly exciting moment for new homeowners. There's a rush of emotions from the moment you receive your keys and start moving into your home. Sure there's still the not so fun chore of unpacking and generally getting settled, but it's the start of a new adventure.
What better way to celebrate this milestone than with a thoughtful housewarming gift! Here are some ideas for gifts your friends, family or even the new neighbor will appreciate:
Move-In Day Emergency Tool Kit
We loved this idea from Be What We Love, who created a unique mini tool kit for friends that included some move-in essentials like measuring tape, mini hammer, picture hangers, 6-in-1 screwdriver set, 2 extension cords, line level and kitchen towels and packaged them in a jar. These are great items for anyone to have on hand. You can upgrade this and use a bucket instead of a jar.
Toilet Paper Cake
A toilet paper cake is an amusing yet very practical gift! Toilet paper isn't always on the top of mind until you realize too late. Get a pack of toilet paper and stack the rolls like a layer cake, wrap ribbon around each layer and decorate. You can even add cleaning supplies. Follow these simple instructions to make your own toilet paper cake from eHow.
Food or Snacks
A basket of ready to eat food or snacks is also a great way to welcome new homeowners, from ready-to-cook meals, beverages (especially coffee!) and even dessert. This gift will be greatly appreciated especially if the kitchen still needs to be unpacked.
A Bottle of Wine
A bottle of wine is a traditional housewarming gift and a great way for the new homeowners to toast to their new home. You can wrap the bottle in a bottle gift bag or wrap it in a wine towel and be sure to include a bottle opener and maybe even some glasses. You can also gift a bottle of champagne or sparkling apple cider.
Scented candles
The soothing scents of mildly perfumed candles are enough to calm frazzled nerves. It can help induce sleep, which is beneficial when settling down in a new place. Candles also symbolize light; thus, perfect for wishing positive vibes for the new homeowners.
Plants
Houseplants are always welcome, especially the small and low maintenance types. Even better, are those potted herbs which can also serve as cooking ingredients. Plants symbolize life, perfect for wishing a fruitful life in the new home.
This is just a small list of creative and practical housewarming gifts that new homeowners will greatly appreciate. Tell us in the comments what the best housewarming gift you gave or received!