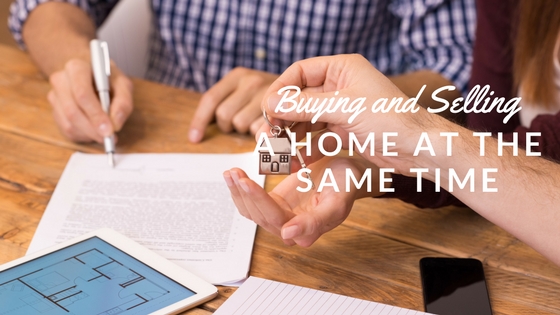 Homebuying and selling both offer their own unique challenges and stressors so when you combine the prospect of navigating both at the same time, it's good to accept that this period will be busy and stressful though hopefully, not drawn out! There are a lot of conditions you should consider before starting out. Here are some tips on how to successfully navigate the buyer and seller market at the same time.
Research your local real estate market: Figure out if your local housing market where you're selling and buying is weighted towards buyers or sellers. You'll be able to better create a strategy once you know the market personality. Generally, you should consider buying your new home first in a seller's market and selling first in a buyer's market.
Know your financial options: When you're selling your home at the same time you're buying, securing financing may a little tricky. You'll need to make sure you have enough funds for a down payment and possibly mortgage for new homes in case it takes longer than expected to sell your current home. You will also need to find a lender willing to qualify you for the mortgage on your new home since your debt-to-income ratio will be higher.

Here are a couple of options if you're looking for ways to decrease your financial burden and minimize risk: writing in a contract contingency where the new home purchase is dependent on the sale of your current home (be forewarned that this can be risky in a very competitive market) or a bridge loan, a short-term loan based on your current home's equity, can help provide a down payment on your new home.

Work with a trusted and experienced real estate agent: Real estate transactions are complicated. An experienced real estate agent will be able to represent your as both a seller and buyer; this is especially helpful when juggling two properties as it will require your agent remaining on top of deadlines, requirements and contracts. Your agent will be able to recommend a selling/buying strategy that works best for your conditions and market.
Buying and selling at the same time isn't impossible but with some proper planning, you can make the transition a bit smoother. If you're in the market for a new home in the Bay Area, we have several new home communities in a location that suites your desires.