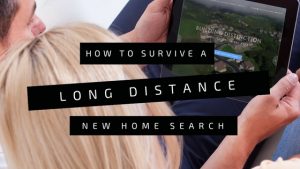 Whether you're moving to the San Francisco Bay Area for a new job or to be closer to family, searching for a new home from a distance can be daunting. But it doesn't have to be! Here are some tips on how to house hunt while living out-of-state.
Use the Internet to your advantage
When you shopping for a new home, the Internet is your friend. If you're doing some long-distance home shopping, the Internet will become your best friend.
Head online to learn more about your new hometown and research your desired neighborhoods. Look up cost of living of the new area, commute times and school rankings, home listings and check out local real estate agents. A trusted, local agent will be a valuable resource as you navigate the long-distance search.
If you're lucky enough to have friends or family in the area you're moving to, ask for recommendations on where to live or more insight into your prospective neighborhoods.
Figure out what you want
Like a local home search, nailing down your list of 'must-have features' in a home and neighborhood is an important factor of the long-distance home search. Knowing what you want will allow your realtor to find the types of homes you want in your desired neighborhoods and will be able to help place an offer in an especially fast-moving market, like in Silicon Valley.
Plan a Scouting Trip
Even with your comprehensive online research, there's nothing like visiting potential neighborhoods and homes in purpose. If time allows, we recommend scheduling at least one trip to visit your new hometown to get a better feel for the neighborhoods and tour a few new homes.
Today's digital world has helped to remove some of the uncertainty of a long-distance home search by providing homebuyers access to many great resources. If you're looking for a new home in the San Francisco Bay Area, check out our new home communities throughout the Bay Area.