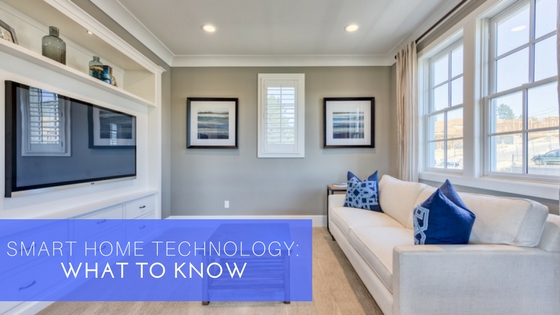 Once a sci-fi dream, a fully automated and connected home is slowly becoming a reality these days (and a strange Disney Channel Original Movie). We've been testing out new smart home technology from some of the leading vendors including Google, Apple, and Amazon. Here's everything you need to know about your options from the largest players in the smart home market.
Amazon Echo
The Echo is a voice-controlled speaker that connects to Amazon's Virtual Assistant, Alexa. You can ask Alexa to play music, make phone calls, send and receive messages, catch up on the news, weather, sports scores and more. You can even use the Echo as a room-to-room intercom so you don't have to yell across the house.
The Echo can be used as a smart home hub as well. Ever dream of turning on the TV without the remote or turn on your coffee maker without getting out of bed? Now you can! The Echo connects with lights, locks, thermostats and more from leading companies like WeMo, Philips Hue, SmartThings, Insteon, Nest, ecobee, and Wink.
Google Home
Google Home is another voice-operated smart speaker that's able to provide answers, play music and entertainment options, help tackle your day, and control your smart home. Google Home provides multi-user support, allowing up to six people to use the device. The proprietary personal assistant, Google Assistant, even offers games and activities for kids and family to play.
The Google Home platform connects with some of the most prominent smart home companies (think Nest, Philips Hue, SmartThings) to control your smart home, including smart plugs, lights, thermostats, and more. You can even use IFTTT to create custom phrase recipes to control online services and smart devices.
Apple HomeKit + HomePod
The newest entrant into the smart home market is Apple. The first foray was HomeKit, which hooks into a user's existing iOS-equipped device (which is most of us) to control compatible devices, including Apple TV, lights, locks, thermostats, and window shades. Apple recently introduced the HomePod, a smart speaker like the Echo, to provide another way to control your connected devices (currently, you're limited to using the Home app on your Apple device or Apple TV).