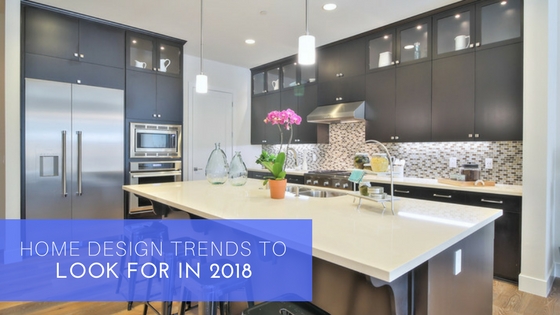 Creating a home with a timeless decorating style usually means your home stays stylish without much effort (because who has the time or energy to completely redecorate every season?). But part of the charm of design trends is the ability to quickly refresh your home with a few, carefully chosen pieces.
Now that we've flipped the calendar to 2018, here's a look at a few design trends you'll be seeing more of:
Colorful Kitchens
While all-white kitchens will always remain a classic design choice, there has been an increase of people adding color to their kitchens, with gray and blue being among the most popular choices. In addition to the new, bold colors, people are opting for warm wood tones to make their kitchens feel more inviting.
Warm, Earthy Neutrals and Pastels
Along with the rising popularity of colorful kitchens, design experts expect to see a shift away from moody gray shades for "earthy pastels" that appear in nature like mint greens, rose pinks, and rich mustard tones. These colors coordinate wonderfully with warm, wood tones and live greenery.
Mixed Metals and Textures
More people will being mixing metals and textures to create ; think warm wood cabinets with matte metal hardware and a honed countertop with a matte tile backsplash.
Florals
Floral prints will be making a comeback this year. Instead of smaller, muted flower buds, expect to see botanicals and other large blooms in bold, contrasting colors.