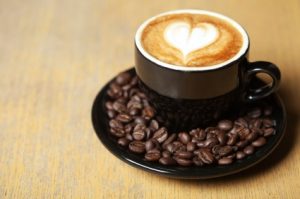 When traveling, we often use Yelp to find a fun local coffee shop with great reviews to get a flavor of the local vibe.
It is fun to explore a town and not stick to the typical Starbucks for coffee. Â While visiting Portland and Bend recently, we discovered two fun new cafes Bean and Tree in Portland (serves a delicious Lavender Latte) and Backporch Coffee Roasters in Bend (roast their own beans on-site and make a great Cappuccino).
We wouldn't have found without the Yelp App on the Droid.
This got me thinking, why not use Yelp at home to discover fun new places closer to home?
Here's are some links to get you started close to our communities:
Yelp San Jose to find fun local activities close to Village Square.
For fun close to Redwood Gate, try Yelp Palo Alto.
Satake Estates offers additional fun with Yelp Mountain View.
Merimont offers twice the fun with Yelp San Bruno or Yelp San Francisco!
And, while you're on Yelp, share a review about SummerHill Homes.