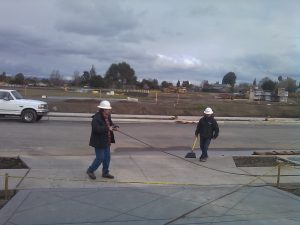 As a company, we have experienced a lot of change in the past 3 years.  Last weekend marked the start of the next era of SummerHill with  the  opening of The Enclave at Waverly Park in Mountain View.  We have several more communities coming soon – Creekside at Saratoga in Saratoga and Roubion in San Ramon.  And, of course we are working on even more new communities.
As we chatted with our CEO the other day, I was reminded how important team work is to our organization. Â At each phase of a community, our team comes together internally as well as externally with consultants and sub-contractors to create each new community. Â Events like opening a community have a way of bringing people together.
Next month we will celebrate the model grand opening of The Enclave at Waverly Park. Â It will be great to get out to the community together and see the community!
And, tomorrow a number of us will attend Robert's speaking engagement. Â  Hope to see you there!