SummerHill Homes is currently selling a variety of new home communities in the San Francisco Bay Area. We want to update you on all the communities, basically because recently much of the attention in the press has been just about Las Palmas, an attached homes community in Sunnyvale. (The first release sold out in the first 10 minutes. We averaged about ten offers for each home sold. The next release went even faster with 100 offers in five minutes, and all the homes sold instantly.) We want you, dear reader of this blog post, to get an update about the other communities for sale. You've been asking, so here you go:
Midtown Village – New Single Family Homes in Santa Clara: The final releases are now selling. 3 "Avenues", 3 "Boulevards", and 2 Model Home "Boulevards" remain.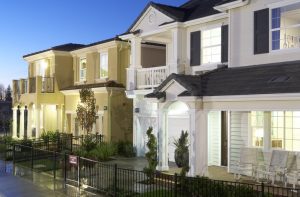 Evergreen Place – New Townhomes and Single Family Homes for Sale in San Jose: Final homes just released, only two model homes remain for sale.

Roubion – New Single Family Homes in Santa Clara: Final release (just five homes) scheduled for late June or early July.

Astute readers will notice there are some model homes for sale, still. The model homes are homes we use to "stage" for potential buyers what you can do if you buy one of our homes. These homes are saved for last, and, because the model homes are the homes we use to demonstrate the best possible example of our homes for sale, the model homes are a great buy. Model homes are now for sale at Midtown Village, Evergreen Place, and soon for Roubion.
We'll post back here with news on some other exciting developments, coming soon.