The San Francisco Bay Area offers some of the most unique and exciting recreational and tourist areas in nation. Whether you just moved or have lived in the area your whole life, there's so much to do it can be a bit daunting.
Here are our Top 10 Favorite Sights: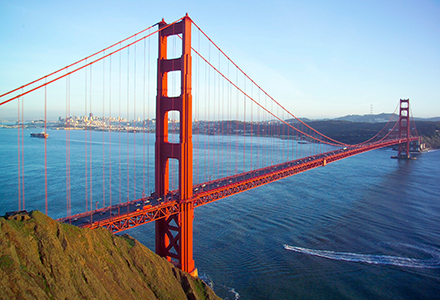 1. The Golden Gate Bridge
A must see when visiting San Francisco, The Golden Gate Bridge is the most photographed, iconic, beautiful bridge in the world.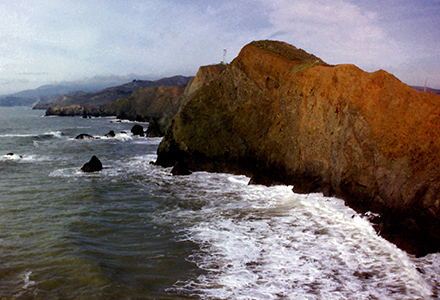 2. Marin Headlands
The Headlands are famous for their breathtaking views of the San Francisco Peninsula, Bay and Golden Gate Bridge.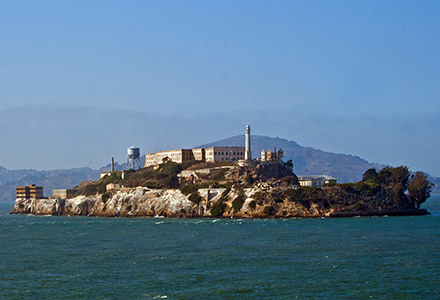 3. Alcatraz
A National Historic Landmark located on "The Rock", Alcatraz is probably the most famous prison site in the world. Visitors can tour the facilities by taking a ferry from Pier 33 near Fisherman's Wharf.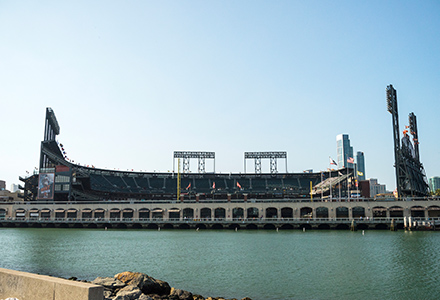 4. AT&T Park
One of the most important and memorable stops in SF is to see a Giants Game. The Giants hold the records for the most National League Pennants and have appeared in the World Series over 20 times, the last time winning the championship in 2014.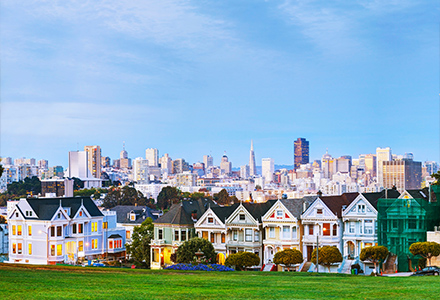 5. Painted Ladies
An architectural dynasty, the Painted Ladies feature the best of San Francisco's Victorian and Edwardian style homes. One of the best-known groups of "Painted Ladies" is the row of Victorian houses at 710–720 Steiner Street, across from Alamo Square park, in San Francisco.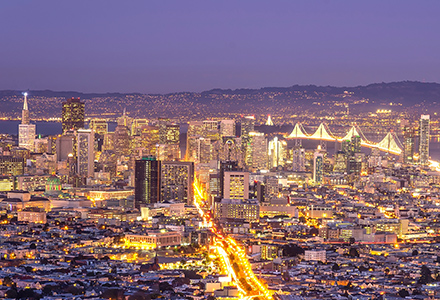 6. Checkout the View from Twin Peaks
Stunning 360 degree views. From Twin Peaks you can see all around the bay, Downtown San Francisco, The Golden Gate Bridge, The Bay Bridge, Sutro Tower and so much more.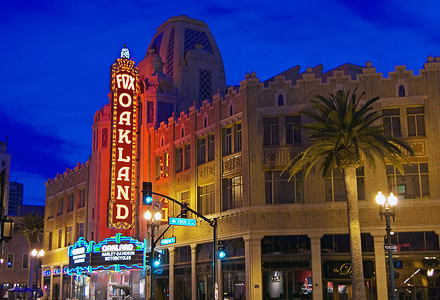 7. See a Concert at the Fox Theater in Oakland
Stunning 2,800 seat concert hall that originally opened as a movie theater in 1928. Designed by Weeks and Day, the theatre is listed on the National Register of Historic Places. It was refurbished in the 2000s and reopened as a concert venue on February 5, 2009.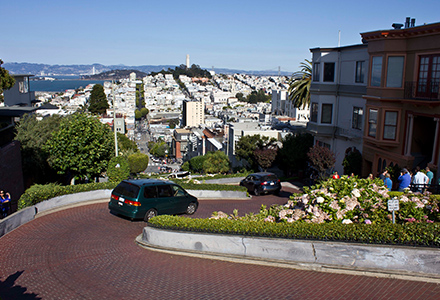 8. Take a drive down Lombard Street
Historic Lombard Street is an east–west street in San Francisco, California that is famous for a steep, one-block section with eight hairpin turns. The street was named after Lombard Street in Philadelphia by San Francisco surveyor Jasper O'Farrell.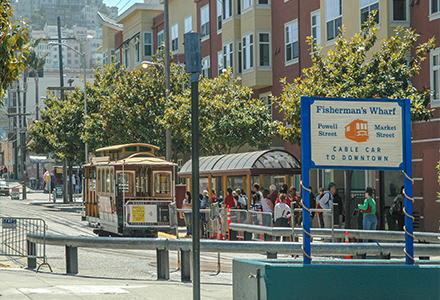 9. Fisherman's Wharf
Popular tourist attraction in San Francisco that encompasses the northern waterfront area of San Francisco from Ghirardelli Square east to Pier 35 or Kearny Street. Lots of great shopping, restaurants and fun activities.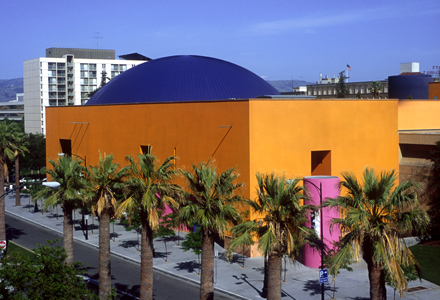 10. The Tech Museum of Innovation
"The Tech" is located in the heart of Silicon Valley and has many exhibits dealing with energy efficiency, customization, exploration, and genetics.