If you have kids, or are planning on having kids, living in a good school district can be a major selling point for prospective home buyers. Trulia recently conducted a survey and found that 19% of Americans reported that their dream home was located in a great school district. That percentage jumps to 35% for parents with children under the age of 18 years.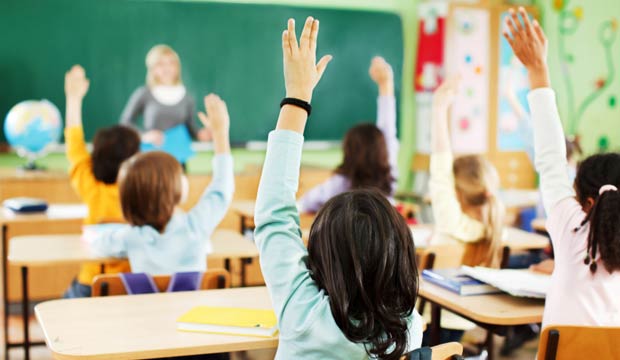 The quality of school districts plays a very crucial role in a home buyer's decision on where to purchase their new home. But what exactly does 'good school' really mean? Realtor.com recently published an article exploring what makes a 'good school' and how you can find one.
Determining a 'good school' takes more than measuring test scores; according to educational experts it's also about weighing the 'less tangible goals such as fostering social and emotional intelligence…executive function skills, the ability to plan, focus, remember instructions, and multitask.'
Ultimately, it's up to you to decide what's best for your family and their educational needs. Here are some ways you can determine if the schools in a prospective school district are a good fit for your family:
Find out the basics of the area schools. Test scores, class size and student-to-teacher ratios are some of the best predictors of a school (or district's) academic performance. One educational expert recommends asking about attendance rate; a high attendance rate is a good indicator of a positive school culture.
Determine your child's learning style and if the school's teaching philosophy is a good match for your child. Talk to the principal and teachers to understand how they're able to accommodate different learning styles.
See if schools offer programs that develop students' emotional intelligence (EQ) in addition to academic intelligence. A high EQ is a better predictor of success, quality of relationship and overall happiness, and many experts believe it may be more important than a person's IQ.
Review the types of extracurricular activities that are offered. A 'good' school doesn't depend on just rote memorization, but one that develops and encourages modern skills like creativity, collaboration, communication, and critical thinking. These skills can be fostered through music programs, team sports and other extracurricular activities.
Determine what 'good' means to you. Sit down and pinpoint what important factors do you want from your children's school: racial and economic diversity? Extracurricular programs? Academic support? Small class sizes? Use these factors to help guide your search for the right school for your children.
Like home shopping, finding a good school requires a lot of homework but once you find the right school, it will be incredibly rewarding. Our new home community in Sunnyvale and new home community in Fremont are in the Sunnyvale Elementary School District and Fremont Unified School District*. We encourage our home buyers to contact the schools in each district to discuss and confirm school assignment.
*SummerHill Homes does not guarantee that residency in the community will ensure a place at any of the above schools. Circumstances and school assignments can change at any time and each Homebuyer should contact the appropriate school to discuss and confirm school assignment issues.