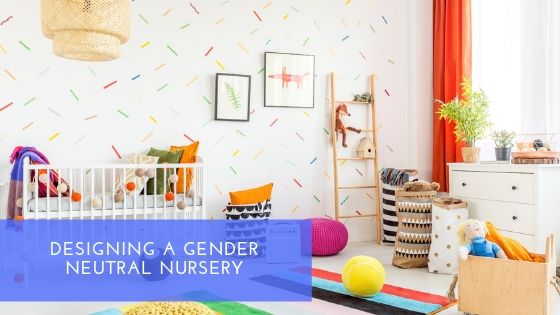 Gender neutral nurseries have become popular. More parents are opting for gender-neutral nurseries for lots of reasons, whether they want to create a more sophisticated room, waiting for the birth to find out the baby's gender, expecting mixed-gender twins, or simply want something other than the traditional pink or blue.
Gender neutral nurseries heavily rely on design instead of traditional color palettes. It can be difficult knowing where to begin since there's typically less inspiration to draw from than typical gendered nurseries. Here are some tips on creating the perfect gender-neutral nursery for your new arrival.
Pick a theme or color scheme
Just like any room in the house, start by selecting a theme or color scheme for the nursery. There's plenty of themes to choose from like animals, adventure, vintage, boho, rustic, woodland creatures, just to name a few. Or choose a color scheme to build your design around (including patterns!). Make it simple by choosing a neutral color for the walls and add pops of color through accessories like bedding or decor.
Choose your nursery furniture
Create a cohesive look by picking a single furniture finish for the room. Choose items that can grow with baby. Instead of picking out baby-specific pieces like a changing table, choose a functional piece like a dresser or desk that's at the right height where you can comfortably change baby. Once baby outgrows diapers, you can use the piece for its intended purpose.
Personalize with accessories
Now that you've chosen a theme and furniture, it's time to complete your design with some fun accessories. Accessories are the perfect vehicle to add some personality since they're relatively inexpensive (compared to investment pieces like furniture) and can be easily changed as needed.
Creating a special space for your family's newest family member is a fun chance to get creative. There are a ton of options so you can mix and match and put together the perfect nursery for your little one.