You've decided to jump into homeownership and start searching for a new home in the Bay Area. Congratulations! Buying a new home is both exciting and overwhelming. There's a lot of information to keep track of so we're here to help! We put together this guide to get you started for your new home search so you can house hunt with confidence.
Conduct research
The first step to buying a new home is conducting research.
Financial resources. Check your credit report for accuracy, identifying, and correcting any mistakes. If you need to work on improving your credit score, now is a great time to figure out what you need to do and create a plan. Make sure you calculate your current expenses to make sure you'll be able to afford your new home.
Lenders. No two lenders are alike. Don't feel like you have to use the first lender you speak with! You'll be working with the lender for a long amount of time so be sure to find the right lender for you. Take time to research multiple lenders and shop around for the best interest rate and loan terms.
Neighborhoods. You don't just buy a home; you also buy into a community. Every neighborhood has its own personality so take the time to research potential neighborhoods you'd like to live in, even if you already know the area. Look at the local schools, crime rates, and traffic (especially important if you need to commute to work). Find out what parks, shopping, dining, recreation, and entertainment options are nearby.
Get pre-approved
Many real estate transactions fall through because the buyer wasn't able to secure financing. Getting pre-approved by your chosen lender serves two purposes: first, it shows that you're a serious buyer because the financing is all set. Second, it shows you how much a lender is willing to loan, which will help you narrow down options as you search for your new home.
Make a new home wish list
Now that you narrowed down your desired neighborhoods, researched lending options, and gotten pre-approved, the next step is to create a wish list for your new home. You'll want to create two columns: one for your must-have features and the other for "nice to have" features. It's possible you won't be able to find a home that ticks off all the boxes on your dream list so it's important to figure out which features you're willing to compromise on and which you're not. This will keep you focused on your end goals as you tour homes.
Need help creating your lists? Try these tips:
Note your dislikes in your current home. Walkthrough your current home and take note of anything you'd want to change in your home. Do you have enough storage space in the kitchen or bedrooms? Do you need more bedrooms? Does your home feel cramped? Does the layout not work for your family? Does your kitchen feel outdated? Go through each room in your home and make a list!
Think about your family's lifestyle. Your home should support your lifestyle. Ask yourself the important questions about your family: how long will you be in the home? Do you have school-aged children or may have children in the near future? Will you have your parents move in? Do you like to entertain at home? An open floorplan with an outdoor living space would be a good idea. Do you work from home? Having a den or extra bedroom is a must-have. All of these conditions must be considered when looking for a new home.
Breaking down the home search process turns a potentially overwhelming process into a manageable project. Creating a checklist will help you find and move into your dream home in no time!
New Homes in the Bay Area
Ready to find and buy a new home in the Bay Area? Whether you're a first-time buyer or dreaming of moving up, look to SummerHill Homes! We're excited about our newest sales release happening on January 9th at Portico in Mountain View!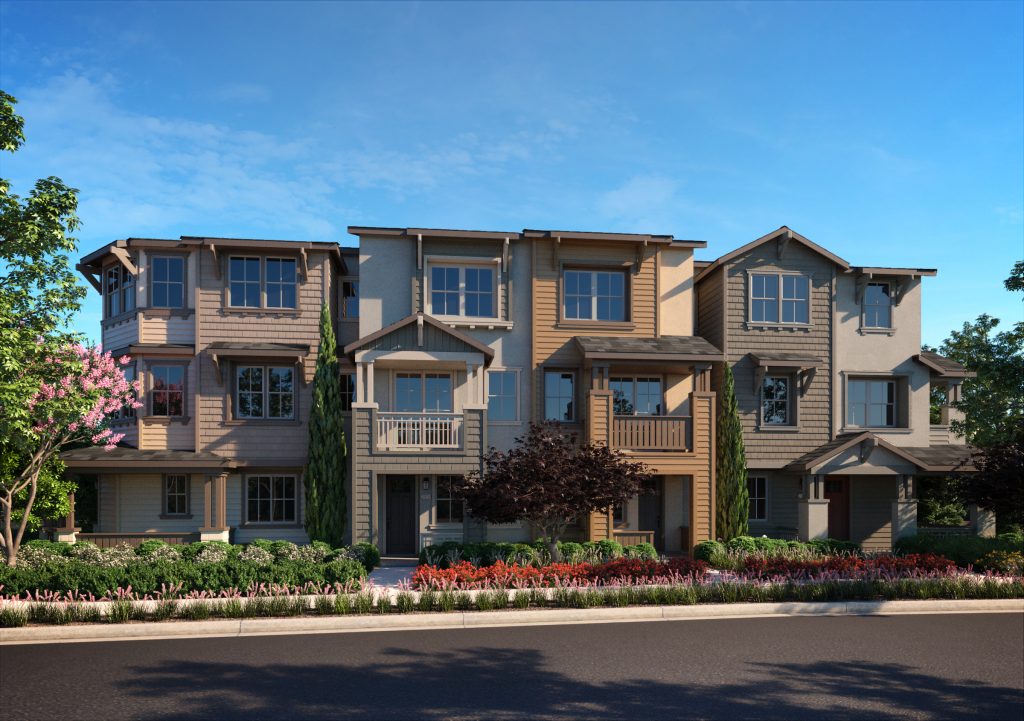 Portico features attached homes with 3-4 bedrooms, home offices ready with high-speed connections, flexible spaces for fitness or hobbies, and private outdoor space in Mountain View, CA.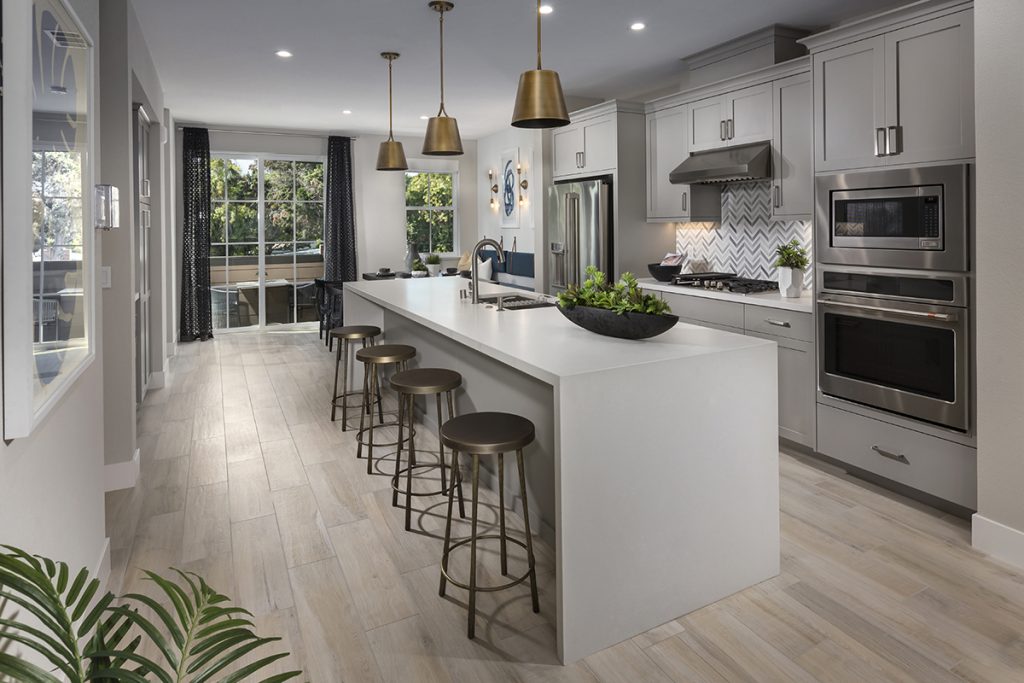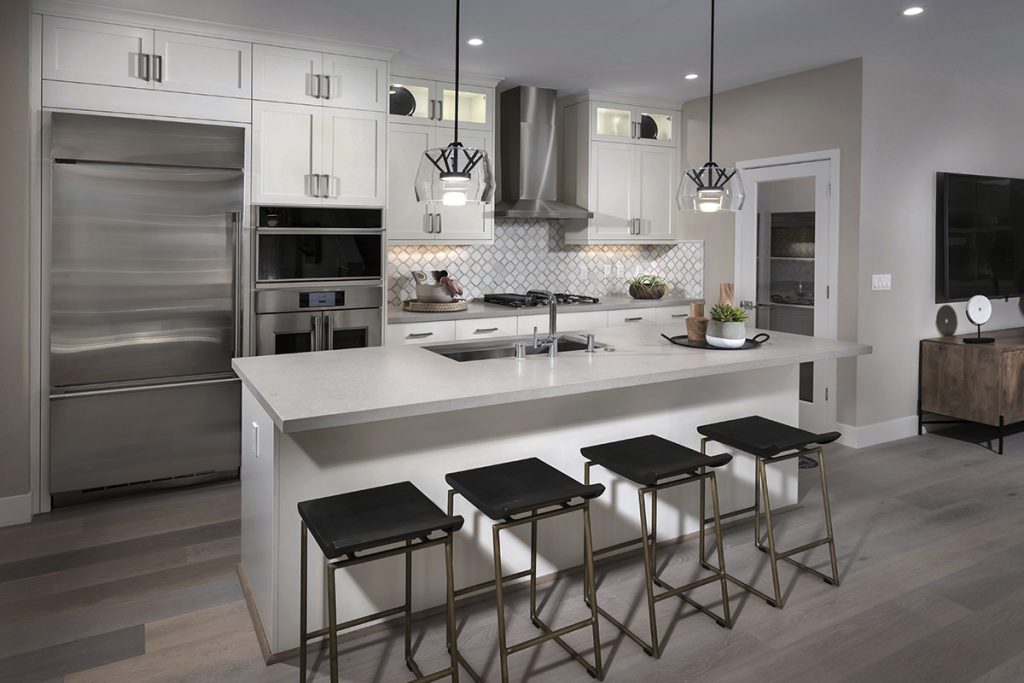 Enjoy a close-in Silicon Valley commute location with easy access to Highways 85 & 101, pedestrian, bike access to Caltrain, great schools, and walkability to charming downtown Mountain View. It's also conveniently located near top employers like Google, and LinkedIn.
Learn more about this beautiful new community (and see our other available communities) at our website at SummerHillHomes.com.